Families and Individuals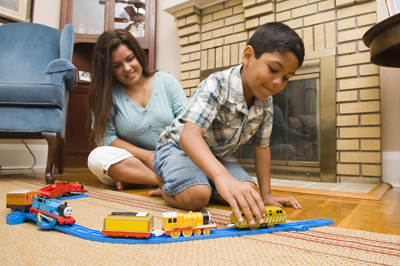 We know that finding and using services can be overwhelming. CARD helps is by sharing lists of resources personalized to your area and insurance.  Our provider database is filled with recommendations from others we have served; we strive to offer options familiar to our community. Consultation can take place over the phone, through video chat, in the community, through email, or in your home.
CARD works with people at all ages of their lives regardless of the age of diagnosis. CARD consultants can assist families through the early days of diagnosis, help you find and use community resources, teach strategies and evidence-based practices for skill-building and behavioral concerns, create visual supports, prepare for IEP meetings, and more.  We provide school observations of individual students and offer support and recommendations to staff only with permission from both the district and the family. Our consultants can help with various aspects of transitioning into adulthood including, but not limited to: community integration, lifestyle planning, self-advocacy, empowerment, preparations for independent living, understanding benefits, understanding relationships, and identifying supports for quality of life.
Although by statute we are not permitted (statute) to provide the following services directly, we can refer you to appropriate providers for:
Diagnostic evaluations
Therapy
Crisis intervention
Case management
Legal or educational advocacy
We provide short-term services. You will need to contact us when you need further assistance.
.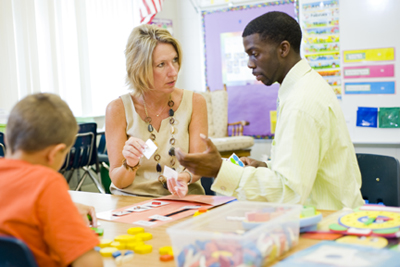 CARD offers training on a wide variety of autism topics for groups of professionals and businesses. Click here to request a free training. We can also provide consultation to educators, child care providers, and employers to help them understand and support the needs of the people they serve, as well as set up their environments to promote success for people on the autism spectrum. Consultation can be requested here.
The Autism Friendly Business Initiative is a comprehensive training and consultation program for community businesses who would like to increase their capacity to welcome families and individuals with autism spectrum disorders. For more details on the Autism Friendly Business program, please visit our page here.
About Group Training

CARD-USF provides group trainings to schools, agencies, and parent support groups on topics of importance to those involved with individuals with autism and other related disabilities. The focus of training is on awareness, skill development and enhancement, systems change, and capacity building.

How to Request Group Training
If you would like to schedule a training for your group, please click on the link below to access the online request form.
Upon receipt of the request form, you will receive an automatic reply of receipt and a staff member will contact you within 7 business days.
Not a school or agency? If you are a parent/guardian, or your concern is in regards to a specific student/child, rather than about services for a group, please visit our For Families page to see services available to you and how to access them.
Online Training Resources
CARD-USF has developed this library of online training presentations that are available for you to view or to download through our Online Training Library.
Go to Online Training Library
CARD-USF has gathered information about local and regional resources that may be of use to parents and professionals.
Resources and materials can be accessed online in our Resource section, or by contacting CARD-USF . Please ask for the Resource Office. CARD-USF staff will provide phone numbers for local resources when available to CARD.
CARD collaborates with community partners in hosting public awareness events to enhance education about autism spectrum disorder. CARD receives funding through the state of Florida's Department of Education to provide services at no cost to families, organizations, schools, and businesses and we do our own fundraising through the USF Foundation, therefore, we are limited in our ability to pay for vendor space or sponsorships.
If you would like a CARD representative to set up a public awareness table at your event, please click on the link below to access the online request form. Please keep in mind that some months are very busy and we may have more requests than our staff, Constituency Board, or volunteers can host. Upon receipt of the request form, you will receive an automatic reply of receipt and a staff member will contact you within 7 business days.
Public Awareness Request button